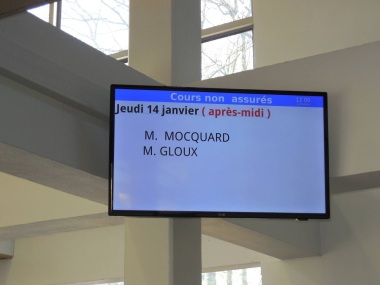 Paris, 17 february, 17.00pm
In this case, Hennebont Victor Hugo college is using Linutop solutions
Digital signed is designed with Raspberry Pi using linutop OS XS (5 screens) connected to a Linutop TV private serveur .
It allows to broadcast school informations and students creations, like videos or pictures.
Linutop TV enables playlist edition for each screen:
- the message (webpage), picture, video or pdf
- the display location
- the display timing
- the screen switch off
Linutop TV private server is hosted in a VM (Virtual Machine) from the school. The solution has been installed by download, using the available equipment on site.
This software solution is very affordable, also Raspberry Pi minimise power consumption and it continue to display the informations even if the networck is down.
Linutop OS demo available below, allows you to access simply and rapidly to a Digital Signage solution thanks to "Linutop Kiosk" software.