Download a demo
Try Linutop OS on a PC.


Linutop OS demo version is a free trial of our operating system and software Linutop Kiosk.
Please fill the following form to be able to download the demo ISO or USB system.
ISO or USB?
The ISO image needs to be burnt on a CD-ROM. The USB image needs to be written on a USB key (1Go minimum). You will need to restart your system on the CD-ROM or USB key to start the Linutop OS demo.
Follow our tutorial to install and use the file.
>> Installation tutorial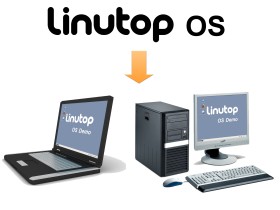 Key Benefits: Security, Energy efficiency.